Slack Wars – Is Microsoft Teams a Contender?
Virtual communication and collaboration spaces are ever-present in today's workplace.
Thanks to advances in technology and increased competition, tools and solutions abound.
As that competition intensifies, it's a great time to be an end-user. From task management platforms to consolidated team communication hubs, efficient and effective team communication has never been easier to achieve.
In fact, one of the newer players, Microsoft Teams, now boasts thirteen million daily users. And it's only three years old.
That makes Teams the fastest growing Microsoft application in history. It also means it's pilfering customers from Slack, the long-time leader in team chat and collaboration – up to now, at least.
So is Teams a contender in the war on Slack? Below we'll explore how Teams stacks up as a Slack alternative. Then we'll check out our own solution to see where it fits into the equation.
Let's get on with it!
Getting Started
Slack is easy to deploy. You can register with any email address you choose. Once you confirm your registration you can create a workplace name and start inviting teammates.
Teams, on the other hand, is notoriously complex and time-consuming to set up. You'll need to share loads of information – personal, business, and credit card – as well as visit an admin and tool overview. All said and done, it takes about an hour to set up.
User Experience
Today's enterprise communication tools provide all sorts of user experiences and interfaces. We recently wrote about Workplace and its profile-based approach to teamwork.
Slack and Teams take a different route. Both tools feature two prominent vertical panels – the smaller for contacts and features and the bigger for conversations.
Teams, however, features another smaller panel on the far left with tabs for Activities, Chats, Messages, Meetings, and Files. The Activities tab more or less functions as an intranet, keeping you abreast of everything going on in the organization.
One area where Teams lacks is in customizations. Slack not only lets you customize the interface in any color, but also offers a host of themed options, as well. Teams, on the other hand, provides just three options – a default light theme, a dark theme, and high-contrast for the visually-impaired.
Bots
If you know anything about Slack, you know about Slackbot. That's like your private assistant which you can ask questions and also use to try out integrations, GIFs, and send yourself links.
Teams has two built-in bots of its own – T-Bot and WhoBot. T-Bot not only gets you started with the platform, but also gives you a choice of interfaces to ask questions. You can use the messaging-type UI or the search-and-browse UI to type questions and queries in the search box.
Utilizing Microsoft's AI framework, WhoBot is a bot that can search your company intranet from within Teams itself. WhoBot can extract personal information like a person's department or manager, give you an organizational chart of who they report to in the company, and even search for subject matter experts within the company
Communication
Messaging in Teams and Slack happens in either group chat rooms with threaded conversations or private chatting. Threads let you respond directly to messages in a channel, keeping side conversations to a minimum. Both offer a wide range of messaging features like sharing files.
Teams, though, offers Word-like formatting tools within the message itself so you can change the font style, create a bulleted list, and more. If you're the indecisive type, Teams will even choose a suitable emoji or GIF for you. Type your desired emotion in a search box and the platform will find the appropriate media.
Slack, in its own right, allows you to put a reminder on a particular message, as well as react to messages with Smileys.
Collaboration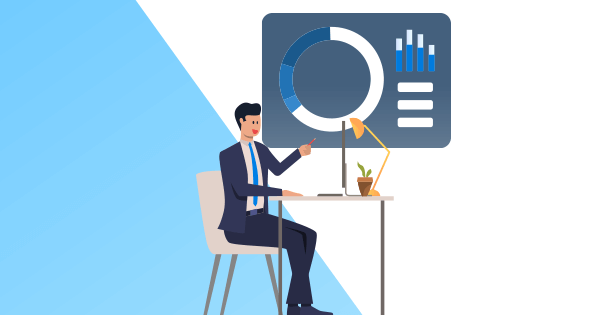 Slack and Teams offer a range of collaboration tools like file sharing, screen sharing, and more.
There are limits, though, in terms of file size uploads. Slack limits you to 1GB while with Teams that limit is 15GB. As for file storage, Slack's free plan limits teams to 5GB but caps paid plans at 20GB per user. Teams provides 1TB per organization.
Similarly, both tools provide voice and video capabilities, as well as the ability to quickly jump from chat to call. Teams, however, provides the ability to record a call.
Integrations
Integrating with more than 1,500 apps and programs, Slack is still unrivaled in this category.
While Teams offers around 200 integrations, it's still lagging. That said, Teams does have a trick up its own sleeve – the Office 365 factor. For instance, Word, Excel, Notes, PowerPoint, OneNote – everything in the 365 suite – can be added to a team and then utilized without leaving the Teams platform.
Search
Both tools feature powerful search capabilities. Slack allows you to search by person, channel, time, or even by snippets of text within an attached document. If you're using the free version though, you'll be limited to 10,000 searchable messages.
Teams, on the other hand, searches your files. Creating a team in Teams simultaneously creates a SharePoint directory with a folder for each channel. From there, you can open files directly in Microsoft Word or Excel, or within that integrated Microsoft Office 365 tab directly in Teams. This makes the content more searchable and easier to interact with than in Slack.
Considerations
As a Slack alternative, Teams is a contender. And as the two battle to add better features and more integrations, the ultimate winner is the users taking advantage of these solutions.
Ensuring effective communication and teamwork requires a holistic approach, though. And Teams and Slack both feature some notable drawbacks which could impact the efficiency, effectiveness, and security of your enterprise communication.
Consider for instance:
1.Their potentially disruptive and addictive nature – Slack, for example, lets users override the do not disturb feature, giving teammates the power to determine that their message is more valuable than your productive time. What's more, Slack's ease of use combined with its joyful nature can quickly twist work communication into a maze of threads, disruptive notifications, and a social media-like addiction.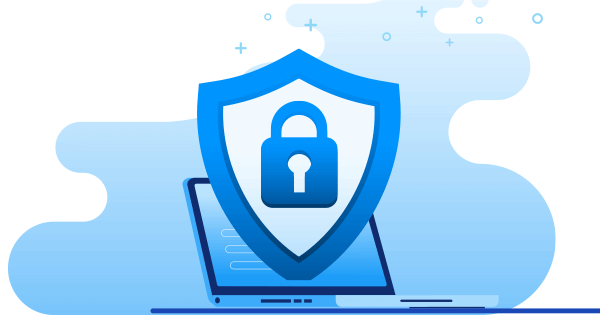 2.The enhanced security risks – Slack and Teams boast millions-deep user bases, making them attractive targets to cybercriminals looking to breach organizations via communication tools. What's more, both offer a host of third-party app integrations. If just one of those apps happens to be unsecure, or is connected without proper protocols or precautionary measures in place, your Slack or Teams' chats could be at risk.
3.Teams is exclusive – If you don't have a Microsoft account, Teams' paid versions are out of reach for you. Even personal subscribers of Office 365 are out of luck. To get access to Teams, you'll need a Business or Enterprise plan.
4.Both tools will cost you – Slack and Teams feature freemium versions but to get the most out of the platforms, you'll want the paid plans. Teams' most basic paid version, Business Essentials, costs $5.00 per user per month. That's still cheaper than Slack's cheapest offering, Standard, at $6.67 per user per month. At the other end of the spectrum, Teams' Business Premium and Slack's Plus set you back $12.50 per user per month!
Unfortunately, these drawbacks put Teams and Slack out of reach for many small to medium-sized enterprises, freelancers, and those concerned with productivity and security.
Give Brosix a try!
If you're on the fence about Slack or Teams, why not give Brosix a try?
Brosix provides enterprises a hub for team communication and collaboration on a platform that's intuitive, highly administrative, and more secure than Slack or Teams.
Getting Set Up
Brosix is easy to deploy. Simply provide an email address, name, and phone number on the landing page and then create a company or team name and a password. That's it!
Pricing
Brosix pricing comes in three tiers. There's a freemium version, but at $4 per user per month, the Business Plan gets you unlimited chat, voice and video capabilities, access to a slew of collaboration tools, and administrative options like the ability to manage contacts and features.
The Enterprise Plan gives you unlimited communication and collaboration as well as the full range of enterprise tools. And for $6 per user per month, that's less than Slack's cheapest offering.
Focused and User-friendly Communication
Communication with Brosix takes place on a one-to-one basis through text chats, or in groups via chat rooms. All chats are organized on a user basis on the left side of the screen. In-messaging access to voice and video chats, as well as collaboration tools, provides a highly intuitive and user-friendly UX and ensures teamwork with just a click.
For those stages of deep work, custom statuses and auto-replies allow you to focus on productivity. Broadcast messages, meanwhile, expedite timely knowledge and information sharing but in a way that doesn't disrupt the workflow.
Collaboration
Unlike Slack and Teams, Brosix's Unlimited Size File Transfer never restricts file size uploads.
There's also a native whiteboard solution that, when paired with voice or video chat especially, can transform presentations, revisions, and brainstorming sessions.
Brosix's remote desktop and instant screenshot facilitate more meaningful teamwork and processes, even playing key roles in business meetings and remote and in-house tech support.
Multi-Layer Security
One of the biggest problems with communication and collaboration tools today is that there's often a lack of visibility over what transpires on the platforms, as well as little control over what happens to all the data shared on the networks.
To mitigate these issues, Brosix takes a multi-layer approach to data protection and security. As a self-hosted option, with Brosix you retain the data, information, and communications that take place on the network. Moreover, Brosix's private team network ensures only users authorized by network administrators can join the platform.
Furthermore, peer-to-peer communication channels featuring end-to-end AES 256-bit encryption guarantee that communications on the platform avoid misuse by host servers, bypass potentially vulnerable third-party servers, and remain in the hands of authorized users.
Administration and Compliance
Brosix's enterprise toolkit offers businesses a highly granular level of control and compliance.
Take Features Control, as an example. With the ability to tailor features on an individual or group level, Brosix allows you to create a custom team network. This helps you more effectively define or meet an internal communications policy, or just target inefficiency. Contact Management and Chat Room Controls further allow you to individualize the user experience.
Chat history archives keep you current with electronic record-keeping regulations, provide network oversight, and shed insight into preferred team communication methods.
You also have the power to customize data security levels. For instance, a financial controller and a tech writer probably shouldn't have the same access to company data and records. By targeting data security levels, Brosix helps you capably govern user data on the network.
Conclusions
As a Slack alternative, Teams is a worthy option. Slack, meanwhile, isn't likely to fade into the distance anytime soon. That doesn't make either right for your team.
Explore our blog to learn more about how Brosix can help your team. Better yet, try Brosix for free!