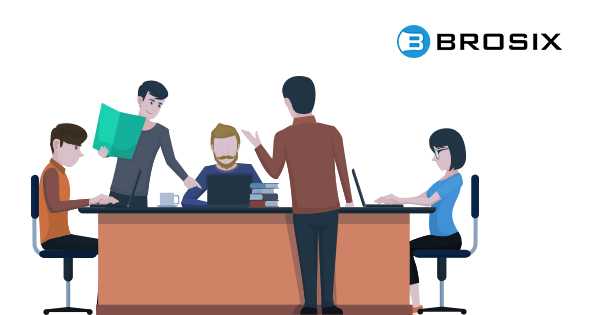 Top 3 Instant Messaging Programs for Linux
May 23, 2018 Instant Messaging



Does your network run on the Linux operating system? While it may not be as popular as Windows or Mac, there are millions upon millions of people who rely on this operating system at their place of employment.

Before we discuss the top instant messaging programs for Linux, let's first take a closer look at the operating system itself. Here's how Wikipedia describes it:

"Linux is a name which broadly denotes a family of free and open-source software operating system distributions built around the Linux kernel. The defining component of a Linux distribution is the Linux kernel, an operating system kernel first released on September 17, 1991."

In other words, Linux is not a new operating system. It's been around for more than 25 years, and there is no reason to believe that it won't remain strong well into the future.
So, this brings us back to the question at hand: which instant messaging programs are best for Linux?

While there is no easy way to answer this question, since everyone is looking for something different, there are a few applications that stand out from the crowd.

For the sake of this article, we're going to focus on the instant messaging programs that are built for business users.
Let's get started!
Brosix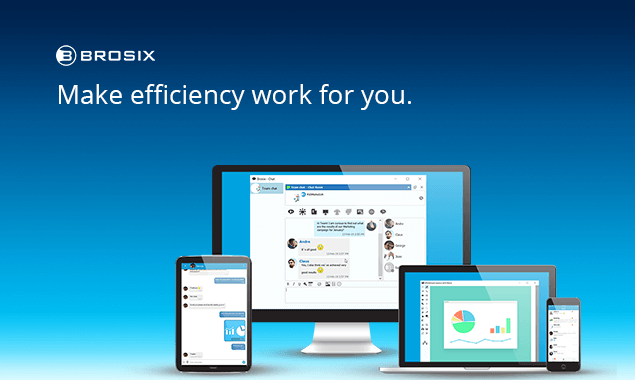 Brosix Instant Messenger is a secure and private instant messaging program for companies of all sizes. The homepage of its website gives a clear idea of what the application brings to the industry:
"Group and encrypted chat, file transfer, screen-sharing, screen-shot, whiteboard and more for your team collaboration. Reap the benefits of instant messaging with full control of your chat network and secure communication channels."
There is a lot to like about Brosix, including its overwhelming dedication to safety and security. It doesn't matter if you're on the Linux operating system or another, you never want to overlook the importance of security. Brosix has your back in this regard.
Adding to this, Brosix is full of all the features users in today's business world have come to expect. For example, you can use video chat to see the person you are communicating with. You can also use group chat to hold a conversation with more than one person at the same time.
Skype for Business
Skype for Business is compatible with every operating system, and Linux is no exception.
The name alone is reason enough to give Skype a closer look. Once you get involved, you'll fall in love with just how smooth and efficient this application truly is.
Everything is exactly where you would expect it to be, meaning that you don't have to work hard to use the program.
Even better is the fact that Skype for Business is full of features, such as screen sharing and the ability to meet with up to 250 people at the same time.
Viber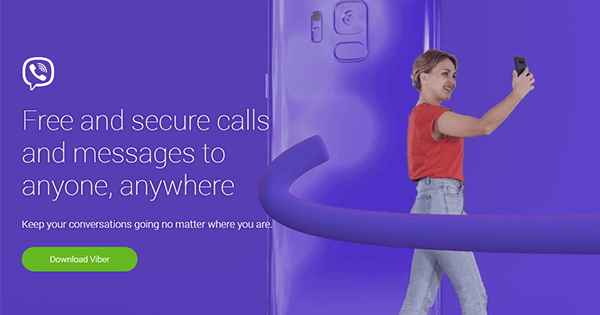 It doesn't have the same history of success as Brosix and Skype, but Viber is slowly making a name for itself.
Here's what the company's homepage has to say about its service:
"Make calls, send messages and much more – freely and securely. Join millions of people around the globe and enjoy the world's most comprehensive communication experience."
If you're seeking something out of the ordinary, give Viber a try. It has a nice feature list, combined with a beautiful interface. It may take some getting used to, especially if you have never used a business IM in the past, but you'll eventually settle in.
Final Thoughts
Despite the fact that there are several high end business instant messaging programs for Linux, these three stand head and shoulders above the competition.
If you want to experiment with one or more of these, don't waste any time downloading the app and taking a look around. This is the only way to better understand what's available to you.
What are your thoughts on these three instant messaging programs for Linux? Do you have experience with one or more of these? Would you add any others to the list? Which one do you consider the cream of the crop? Share your personal thoughts in the comment section below. Your feedback can help other business professionals choose the right Linux IM application.