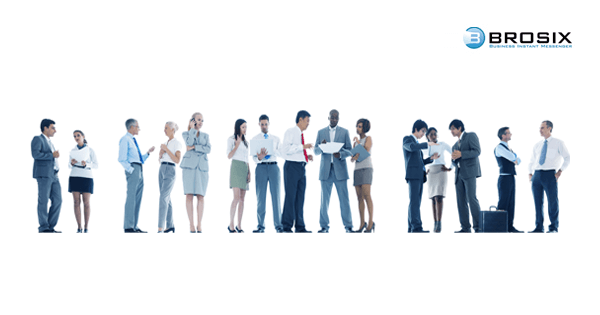 Using Brosix to Catch Up on Current News and Projects
January 3, 2017 Instant Messaging


Brosix Instant Messenger makes projects accomplishments easier
For companies that use the Enterprise Version of Brosix or individual users who use the Free Trial or Public Version of Brosix Enterprise, it is fun and easy to catch up with other users when logging in in the morning or during parts of the day.
Managers and hard-working employees can ask and be informed by other employees for updates on:
Current company or projects events;
Current project status and progress;
Company news, announcements, group messages, especially when using the Broadcast message feature;
Deadlines for the day, month, quarter, year;
Meetings for the day, plans;
Missed visits, deadlines or calls;
Other events or memos, group collaborations.
Because Brosix Messenger is instant when both users are online and at their computer, timely messages such as those mentioned in the bullet points above makes it possible to instantly relay time-sensitive information. Users can work together by exploring the remote control features or exchange large, even unlimited file size with the P2P technology, create chat rooms, dedicated to specific problems and follow the group chat history.
There are several ways to use Brosix Instant Messenger to utilize this type of information
Employees can schedule a time in the morning or another time of day (such as after lunch) to talk to one another via Brosix private network.
Likewise, employees can also just keep their Brosix Instant Messenger online during the times they are working and/or are in the office, and other users can contact them at any time to let them know about time-sensitive projects, news, or developments.
Users can also leave offline messages for absent project members and keep the conversation when they appear to be online.
Whatever arrangement works best for the employees, their company, and the workflow will depend on each individual circumstances.