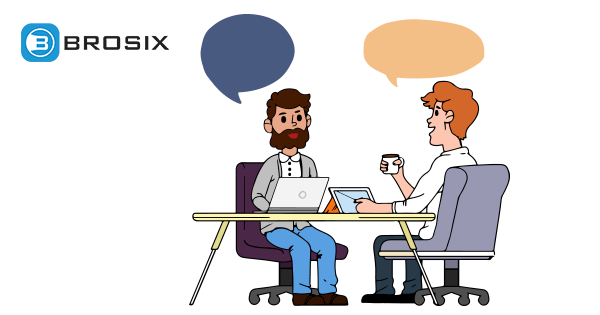 Top Tips for Communicating Better in 2018
Are you seeking new ways to improve the way you communicate at work? Have you come to find that this could do wonders for you, your team, and your company in general? Do you know which steps to take in the months to come?
It's one thing to say that you want to communicate better in 2018, but another thing entirely to make this happen.
Before you do anything, you need to make sure your entire team is on the same page. Just because you want to make a change doesn't mean that everyone else feels the same way.
Once you have this detail in order, it's time to take action. It's time to realize once and for all that you can communicate in a more efficient and effective manner.
So, with all that in mind, let's examine three ways to communicate better in the year to come:
Use an Instant Messenger

Many companies struggle with interoffice communication because they don't have the right tools in place. Rather than get involved with the latest and greatest technology, they continue to rely on "old school" techniques that have been passed by many times over.

You can protect against this by using an instant messaging application, such as Brosix. Here's what we have to say about instant messaging on our website:

"Group and encrypted chat, file transfer, screen-sharing, screen-shot, whiteboard and more for your team collaboration. Reap the benefits of instant messaging with full control of your chat network and secure communication channels."

Easy enough, right? That alone should give you a clear idea of what you get when you implement an enterprise IM application.

Communicate from the Road

Even with fewer people traveling for business, often as a way to save money, it doesn't mean you'll never find yourself on the road. There's a good chance you'll be traveling at some point in the new year. Even so, it doesn't mean you can slack off in regards to the way you communicate.

Communicating from the road is easier than ever before, thanks to advanced technology. For example, you can install an IM app on your smartphone. Or maybe you want to use text messaging as your primary mode of communication.

If you want to communicate better in 2018, you must make sure you're able to do so from the road.

Take Advantage of Your Smartphone

Do you remember the early days of cell phones? Back then, you couldn't do much more than make and receive phone calls.

However, as things changed, smartphones became one of the best ways to communicate with people at your place of employment.

Pew Research Center has this to say about the number of Americans using smartphones.

In other words, it's safe to assume that the majority of people within your company have a smartphone. As long as you're okay with them using their personal device for business use, this is one of the better ways to communicate with your team.
Answer These Questions
Now that we've discussed some of the top tips for communicating better in 2018, it's time to take things to the next level. Here are some of the many questions you can address to ensure that you implement the best possible strategy:
What has worked for you and your company, in regards to communication, over the past 12 to 24 months?
What would you like to change about the way you communicate?
Is there anything in particular that has caused your company trouble on the communication front?
Have you spoken with members of your team about what they would like to change moving forward?
Are you on board with the idea that technology can improve the way your workers communicate?
By answering these questions, you'll find it much easier to make changes for the better.
Final Thoughts
These are just a few of the many tips you can use in an attempt to communicate better in 2018. If you implement even one, you'll come to find that you're in better position to reach all of your communication related goals.
What are your thoughts on communication at work? Do you have a system in place that has worked in the past, or do you need to make some changes in the new year? What are you hoping to accomplish with your new strategy? Share your personal thoughts on business communication in the comment section below.