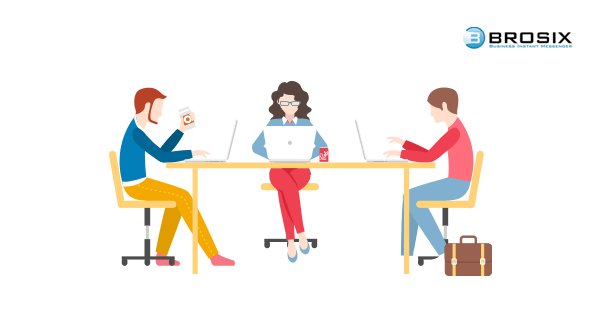 5 Tips for Choosing a Business Group Chat
July 14, 2017 Instant Messaging



Are you interested in finding a business group chat application that can bring a variety of benefits to your company?

While this sounds easy enough, there's something you need to know: with a variety of options to consider, you could make the wrong decision if you don't know what you are doing.

Fortunately, there are a few key steps you can take to choose an application that will suit your every need.  
5 Tips for Success
Even if you are in a rush to find a group chat, don't let this take you down the wrong path. Instead, you need to exercise a high level of patience. This is the only way to be 100 percent confident in your decision.
Here are five tips for making the right choice:
Choose One with Other Features

It's nice to know that an instant messenger allows you to communicate with more than one person in real time, at the same time. But why stop there?

You should search for a business group chat that offers other features, such as screen sharing and file sharing. You never know when these will come in handy.

Security

There is nothing more important than secure communication in today's day and age. With Brosix, for example, this is exactly what you get. Here's what we have to say about this on our website:

"All communication is encrypted with industry standard high-security AES-256 bit encryption."

It doesn't get any better than that. This allows you to communicate in a business group chat environment with a high level of confidence.

Find one that Fits Any Size

Maybe you only need to chat with a handful of people at the same time. Or maybe you need to chat with a group of 10+ every now and again.

You need to choose a business chat that works for companies of all sizes. The last thing you want is to have to make a change in the future as your situation changes, such as hiring new employees.

Ease of Use

There is nothing more frustrating than a team chat that is a challenge to use. If this happens, your team may shy away from using the technology – and that's not something you want to deal with.

The best business group chats are easy to learn and easy to use. This makes for an efficient and productive experience for every user, no matter how much technical knowledge they have.

Ability to Save the Chat

Many people overlook this detail when choosing an enterprise IM. You don't want to make that mistake.

You should be able to save every chat that you have, as this allows you to review everything that was said in the future. You should never compromise on this detail. It's entirely too important to the way you communicate.
Conclusion
So, there you have it. Although you may not have any experience choosing a IM for business, there are things you can do to move through this process in an efficient manner.
By following these five tips, it won't be long before you're using a business group chat on a regular basis.