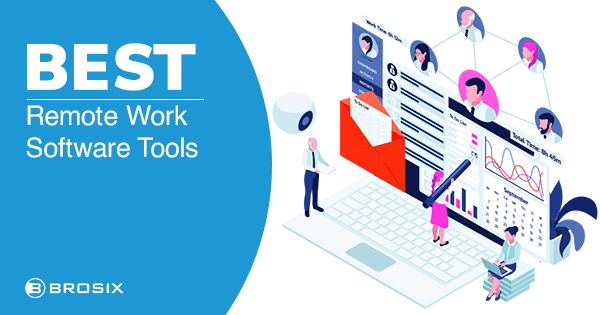 23 Best Remote Work Software Tools (2022 Edition)
The advantages of operating an isolated company outweigh many of the negatives. Over the past few years, there has been increased access to remote team tools. These tools will help you create and maintain a productive remote team and improve their collaborative work. We tested a number of remote work tools available. Here are our reviews.
Team communication tools
Maintaining an open and effective communication channel during remote work is essential so that the operation of your business doesn't suffer and you get to achieve better results overall.
1. Brosix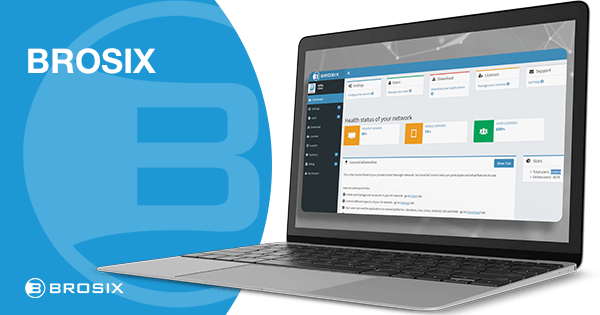 Communication is an absolutely crucial aspect of company success when working remotely. And those businesses who are also interested in the highest data safety standards will get a lot from using the Brosix communication tool.
As the admin, you'll have complete control over what is happening within your company's communication process. This means that you can use the Web Control Panel to manage the users and their privileges, create and enforce feature rules, etc. Brosix essentially allows for a perfectly tailored communication experience.
The software provides the ability to search chat history, upload and share files, engage in screen sharing, make audio and video calls, use the whiteboard and more.
Check out Brosix and explore these features for free!
Request Demo
2. Slack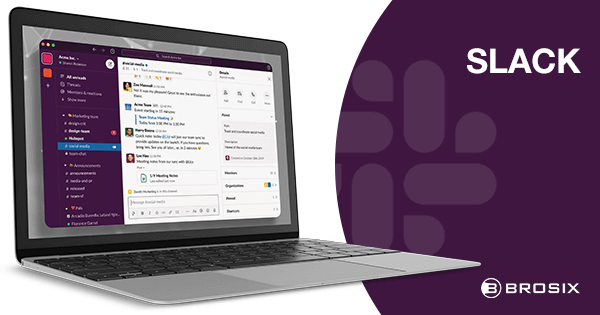 Slack is a communication work software that has become a standard in practically all companies coordinating teams and workers remotely (or even in-house).
You can improve, centralize and streamline communication with your work teams or colleagues through Slack, a messaging platform designed for busy work teams who want to communicate as if they were in the same office.
Create specific channels for different projects or tasks and thus receive feedback in an orderly manner. It also allows you to send photos, images and other types of files.
3. Microsoft Teams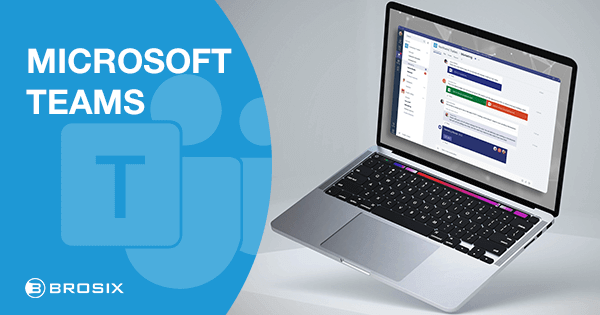 Microsoft Teams is a Slack-like application for general communication and team management, which has quickly found its way into the world of remote working for one simple reason: it's integrated with Office 365 and many companies rely heavily on Microsoft applications.
If that's your case too, then you should take a look at Microsoft Teams for general communication and coordination of team members while working remotely.
Video calls and meetings
Even though these remote work software also fall into the category of communication tools, it's still important to separate them, considering the importance of video conferencing while managing remote teams.
4. Zoom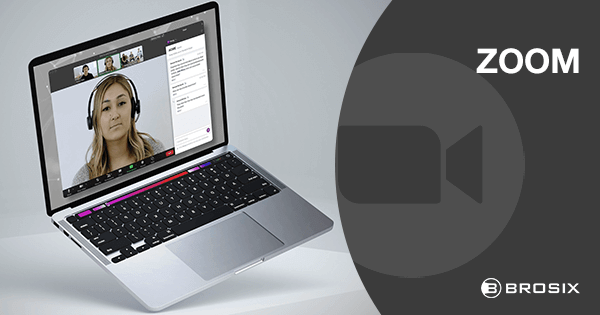 Zoom is the tool to try out first if you're looking for the best remote work software for video conferencing.
Available for Mac, Windows, Linux, iOS and Android, Zoom Meeting has free and paid packages to choose from. However, even with the free version, it's more than possible to gather remote workers for quality meetings. The only thing to pay attention to here is the 40-minute time limit when you're holding a meeting with your team members.
Zoom Meeting has other attractive remote work options, such as screen sharing, whiteboard and annotations, and other features that one would have to pay for in other remote working software available, such as recording the video of the meetings in MP4 format.
Additionally, 256-bit TLS encryption ensures that the meetings that take place and the files that are shared within them remain secure.
It also has plugins available for Microsoft Outlook and Chrome to schedule meetings, while administrators have great control over those meetings and chat rooms.
5. Skype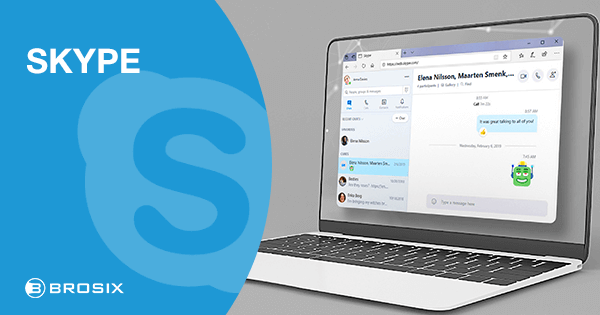 Skype is made for basic and personal video calls and the reality is that the basic version is not made for a business environment, so it lacks many of the features that Zoom Meeting has, for instance.
However, its solid functionality makes it a feasible alternative for all those companies that have to coordinate just a couple of remote workers or for meetings and face-to-face communications where there are no more than four people involved at the same time.
In addition, it's available for practically all operating systems and mobile platforms, which makes it easier to integrate into your workflow.
Skype also has a business version, integrated with Microsoft Teams, enabling more remote work features similar to Zoom Meeting.
6. RingCentral Video

RingCentral Video offers unlimited video meetings and team messaging all from a single app.
Free and paid packages are available, so businesses can choose which one best suits their needs and improve remote team communication and collaboration.
You can try out RingCentral Video Pro to host online meetings for free. It allows users to have unlimited meetings that can last up to 24 hours and invite up to 100 participants.
If you upgrade to the paid version (RingCentral Video Pro+), you can invite up to 200 meeting participants and get access to premium features such as advanced analytics, Developer APIs for custom integrations, and more.
To help remote teams work faster and stay productive, RingCentral Video integrates with popular business apps such as Google Workspace, Microsoft Teams, and Microsoft 365.
For smooth, secure, and engaging virtual meetings, both versions offer the following features:
Host controls (lock meeting, mute all, and participant control)
Meeting password
Custom personal meeting ID
Virtual backgrounds
Screen sharing
Live transcription
Private and group in-meeting chat
Cloud recording
The RingCentral App is available on mobile for iOS and Android and on desktop for Windows and Mac.
As one of the leading providers of VoIP services, RingCentral also offers RingCentral MVP—an integrated platform that combines message, video, and phone capabilities.
Project management software
This category of remote work software allows for team task management, grouping them by projects, assigning these tasks to specific users, viewing their status, sharing project files and documents and even efficient communication among team members.
A good project management tool makes it possible to do almost all remote work essentials.  However, it's also true that tools that try to do everything at once tend to be slightly less efficient than specialized remote work tools for each specific task.
7. Jira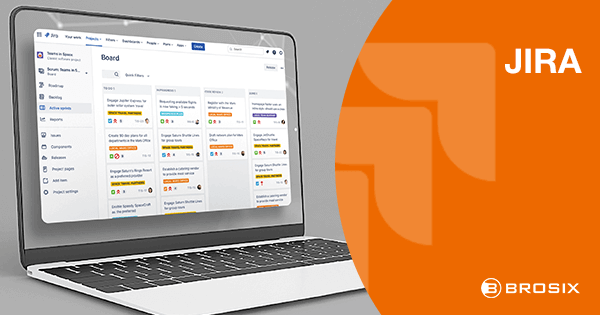 Dealing with your group assignments and planning tasks remotely can be considerably complicated. In addition, there is a wide range of options for various companies, work styles and group sizes.
Jira is a business management platform specifically intended for advanced project management. It's claimed by Atlassian, which also offers the Trello app for Kanban-based view in case you are looking for a lighter project management tool to handle your work or tasks in smaller groups.
8. Trello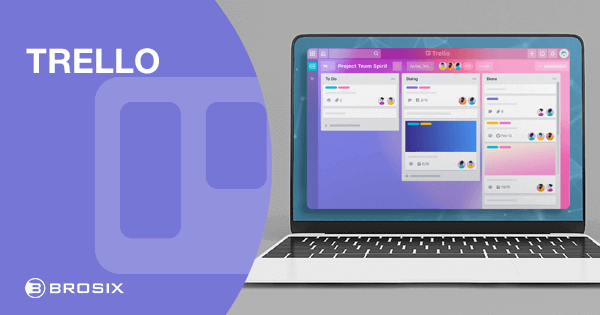 Although Trello doesn't have as many project and task management features as other more specialized tools, it can be straightforward and intuitive, especially for projects and tasks within companies with small remote teams.
Some of its most exciting features are:
Simple task management in Kanban format. You create a board for the project, where you can then make columns and cards. The project manager can add tags, priorities, users, dates, etc. to each card.
Drag and Drop operation. This functionality makes it easy to reschedule tasks, change their status and edit projects.
Add documents, files, etc.
Power-ups, which are additional features, such as a calendar, for example.
Trello has a lot of free functionalities, although you can hardly use power-ups in that case to increase its capabilities. It's also integrated with many other applications, such as Dropbox and Google Drive.
For many smaller businesses and remote teams, Trello is an excellent choice for a project management tool. However, it might not have enough features for more complex projects or larger companies with particular needs.
9. Asana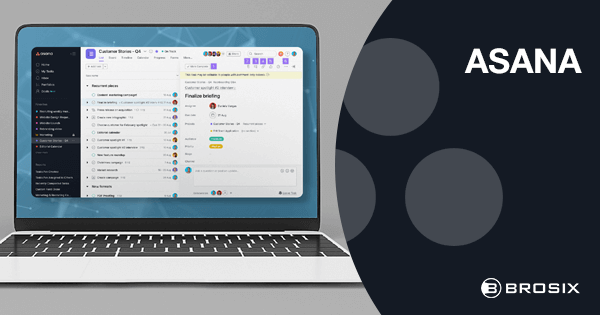 Asana is a more traditional team and project management software for remote teams compared to Trello.
Free for teams of up to 15 users, Asana allows you to manage projects, tasks, have board and calendar views, assign tasks, control due dates and more.
In addition, as one of the leading remote work tools, it's already integrated with most of the tools that businesses and remote teams typically use and other services such as Dropbox.
If Trello and Jira don't prove to be a good fit, most small businesses and remote teams will find Asana relatively efficient when working remotely.
10. Bitrix 24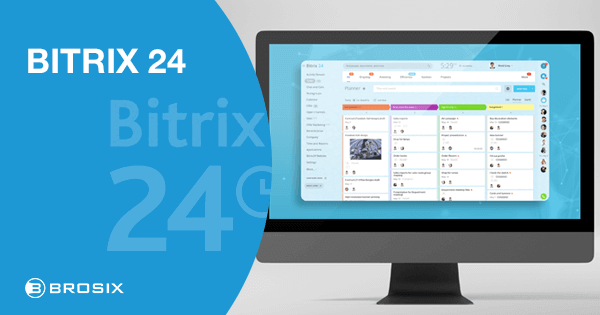 If you want to manage the whole company of remote employees with just one project management tool, Bitrix 24 may be a good solution.
Aside from task and project management, it also features CRM as well as administration and communication functionalities.
As it's often the case with this type of tool, its most significant advantage may also be its biggest drawback. It can be a bit overwhelming at first if you plan to use everything it offers and it may not go as far in every aspect as a specialized tool for each section of the business.
However, for those who want to have everything in one place, Bitrix 24 is recommended as management software, especially when it comes to remote working.
11. Todoist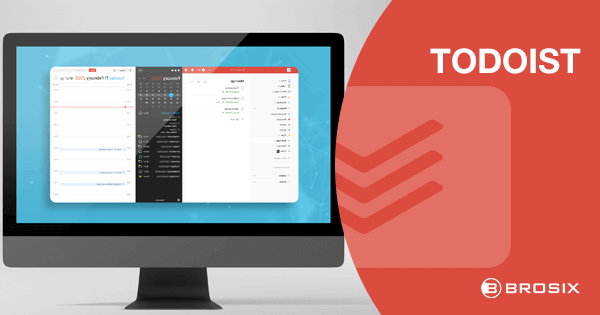 Todoist is a simple, no-fuss choice for freelancers and micro-businesses who need to manage projects among a couple of team members.
In its free version, Todoist allows up to 80 projects and five people per project. The paid version includes reminders, comments, file sharing, etc.
One of its main benefits is the excellent integration with Google Calendar.
Thanks to its simplicity and the efficient balance of easy use and functionality, many smaller companies that are still adjusting to remote work may find Todoist to be just the right fit without overwhelming their remote team.
File sharing tools
These tools allow for a fundamental part of remote work: access to different files and important documents within the company. To qualify for efficient team collaboration, these tools must provide:
Access (with appropriate permissions and authorizations) to documents and files. This means having them secure in the cloud storage so that everyone who needs them (and has the proper access permissions) finds them available.
Sync work. Several team members can work on them simultaneously without having to worry about outdated versions.
12. Google Docs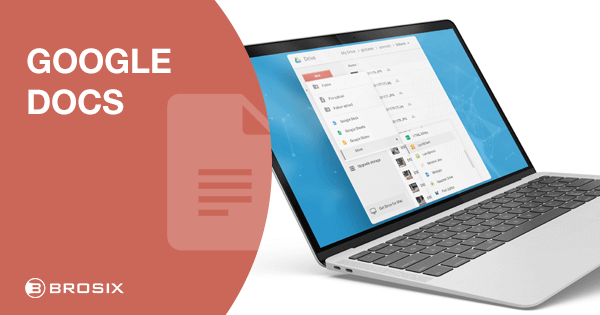 There are many reasons why remote teams often opt for Google Drive and Google Docs for their file-sharing.
The most important ones being:
A significant, number of features
Collaboration and online editing are excellent
Almost everyone uses a Google ecosystem i.e. Gmail, Google Drive, etc
The team can create content, spreadsheets, receive comments, share documents with clients, and directly edit what they want. It's also not mandatory to get the pro version since the free one supports more than enough features.
13. Office 365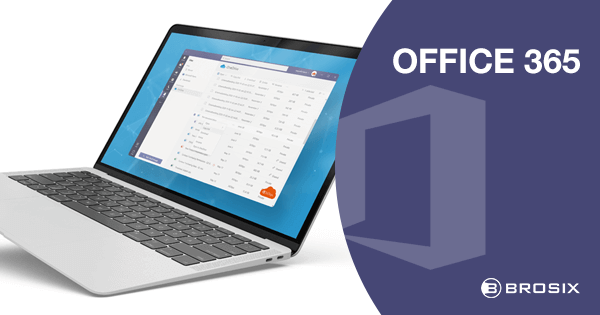 If you're highly integrated into the Microsoft ecosystem (you use Office, Outlook, Skype, etc.),then Office 365 is the best option for remote work automation in your company.
As long as you have an Internet connection, Office 365 allows you and your entire team to connect, share files and maintain productivity. Thanks to the built-in and advanced security features, there's no need to worry about data leaks or losses as all the information gets backed up properly. You get to integrate Office into your browser, communicate or meet with your colleagues with Microsoft Teams, store your work files on OneDrive and more.
14. Notion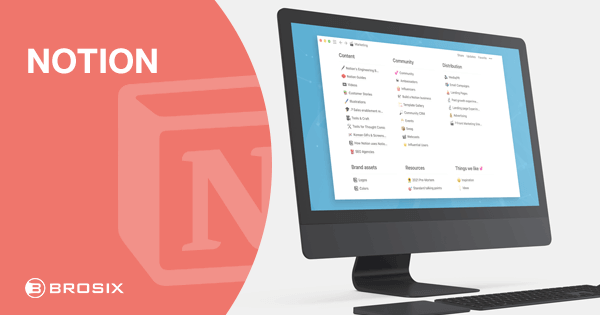 Notion is a powerful platform and one of the best remote work tools as it allows you to create different workspaces and use those to create further documents, notes, tables, calendars, upload files and more.
Of course, it allows sharing them and different users can work in those spaces, updating or modifying the documents, tables, etc.
For example, if you create a folder called "Content", everyone who works on it has a centralized place to create materials, review docs, make annotations and so on.
At first, it may be a bit disconcerting to understand what Notion does due to its significant number of features. Still, after just a short while on the platform, you will probably realize its enormous power for remote work.
Sync and safety tools
For these collaboration tools, it's essential:
That you have crucial files accessible and synchronized in the cloud storage
That you have a backup of those files
15. Dropbox, Google Drive and Microsoft Drive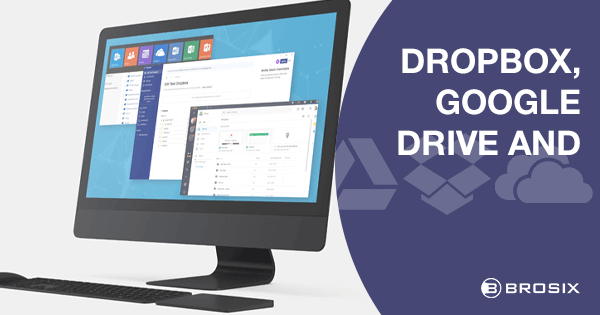 The ideal is to have all the files in the cloud in a safe and synchronized way so that your remote team can access and work on them hassle-free.
The three main file syncing options for remote work are:
Dropbox Business. A solid option with flawless performance. In addition, it offers exciting collaboration options.
Google Drive. Google's solution, the most generous in terms of what you get for free.
Microsoft OneDrive. A good fit for those who have the Microsoft ecosystem highly integrated into their workflow.
You might also be interested in trying Apple's iCloud if that's your primary preference.
16. iDrive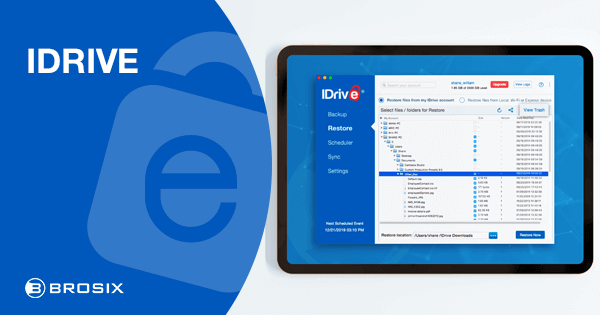 Having a backup copy of your files is crucial, but even more so if you have to manage a remote team.
This is not the same as a file syncing service like the ones mentioned previously.
If, for example, someone with the needed permission deletes a synced file in Dropbox, it's gone for good. Backup software saves your essential files in a safe place in the cloud, and if accidents or losses occur, you can restore them.
iDrive has 5 GB of free storage space and offers relatively affordable pricing, making it a rather helpful remote working tool.
Finance management tools
Managing team finances is already challenging to begin with, but things can get even more complicated when you have to manage remote teams and their pay. And if some of your remote employees live in different countries and continents around the world, your best bet is to make the most out of specialized finance management tools.
17. Wise (former Transferwise)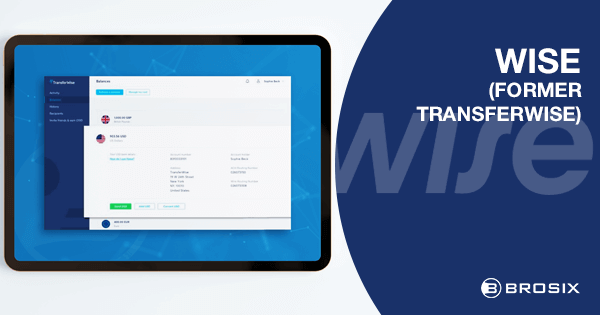 Wise allows you to send and receive money safely, and at a low cost, without the need for a bank account.
Wise allows the workers to get paid like a local would regardless of where they are in the world. One can link their account to Amazon and PayPal and manage their earnings and invoices stress-free. It's also possible to convert the payments into 54 currencies with a real exchange rate.
18. Revolut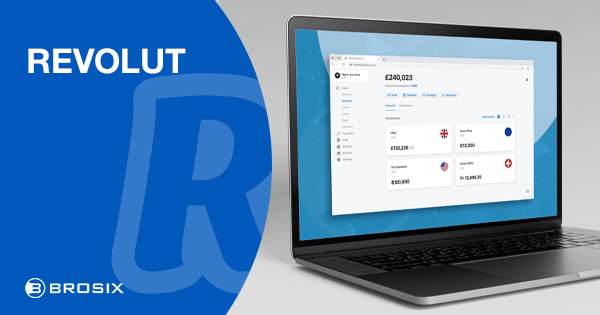 Another tool to manage your money is Revolut, a British financial company that makes it easy for you to manage a bank account virtually. You can make purchases and sale operations, withdrawals and transfers anywhere in the world.
Other useful remote work tools
19. Grammarly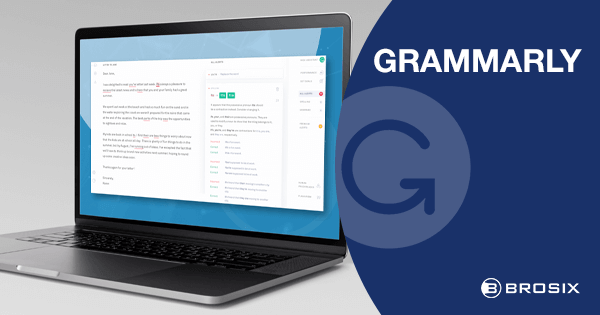 You can have video calls and meetings, but much of your communication will be done by email. Also, your job may include writing and altering blog posts, sharing content or reinforcing documents.
Grammarly is a web-based tool that will take your writing to the next level. This tool will let you confirm that your spelling and syntax are correct. It also performs a style check by analyzing the tone and clarity of your copy.
20. Nord VPN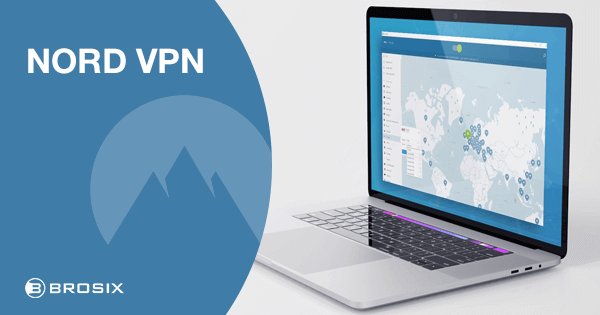 Whenever you are using an unprotected network, such as free open Wi-Fi or your remote team at the other side of the globe needs geo-access to specific sites, there's no better solution than VPN.
Virtual private networks (VPN) create encrypted tunnels to send and accept information, so others cannot trace the documents you send to the office.
NordVPN is one of the most popular virtual private network services available. It works perfectly with all devices and ensures a fast and stable connection anywhere.
21. LastPass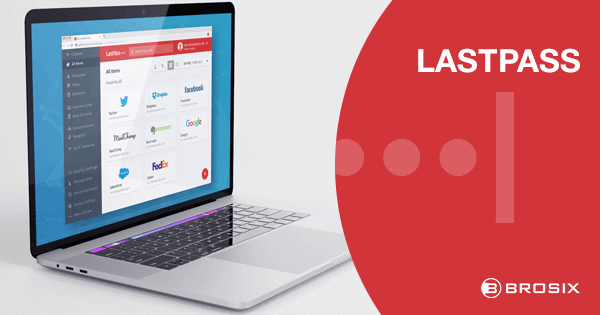 If you have to work with an immense number of passwords and you are forgetful, LastPass will provide a solution to those annoying moments when you have to ask a colleague for the password or go down the rabbit hole of "I forgot my password".
LastPass is a manager that stores passwords in a secure and encrypted way every time you log in. Thus, you will always have the needed access fast so that you don't have to waste time typing, remembering or looking up your saved passwords.
22. PomoDone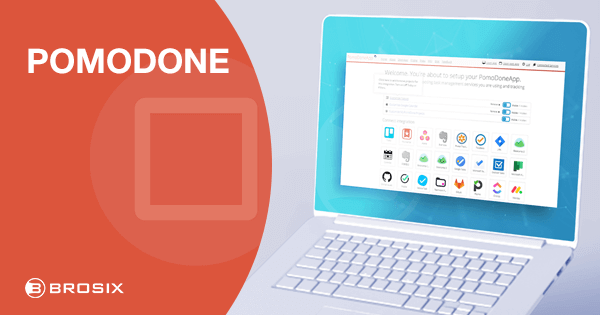 Is it difficult for you to organize the time you dedicate to your activities when you work remotely? Do you go from one task to another without having finished the previous one? Do you feel that your head hurts from working so hard without taking a break?
PomoDone is a time management app based on the Pomodoro technique. This method uses a timer to break down work into 25-minute intervals, separated by short breaks. It also links to the primary task managers like Trello, Asana or Slack.
The tool allows you to choose the countdown timer time: the classic 25 minutes or a personalized one to focus on your tasks for the day. You can select a task and then jump to another in case you finish early. It might be a good idea to suggest this software to your remote teams.
In addition, it has a Chrome extension to block websites while the timer is running. This way, you eliminate any workplace distractions and direct your concentration to what is truly important.
23. WebWork Time Tracker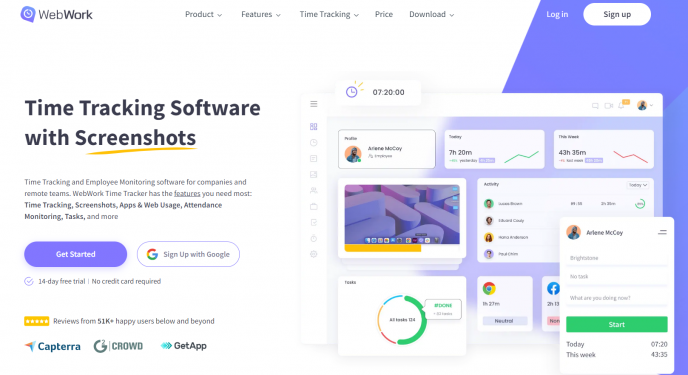 WebWork is an all-in-one platform focusing on time tracking, task management, and communication. It is especially suitable for remote teams as they can organize their work, track time, and collaborate in the same place.
On Task Management, teams can organize all their tasks, track their progress, track the time spent on them by each employee, and collaborate. Meanwhile, they can communicate on built-in communication tools Team Chat and Video Meetings.
Other than management and time tracking, WebWork also measures productivity. With features like app and website usage and activity level, WebWork measures the productivity level of each employee and generates reports and statistics.
WebWork can be used on all major operating systems, such as Windows, Mac, Linux, iOS, and Android. Plus it has a Chrome Extension that allows time tracking on the web.
Conclusion
Remote work has opened many new possibilities, but there are also obstacles that have to be dealt with. Thanks to the available remote work tools, it has become infinitely easier to collaborate with your team, stay connected and keep track of projects regardless of the time zones or where everyone is located.