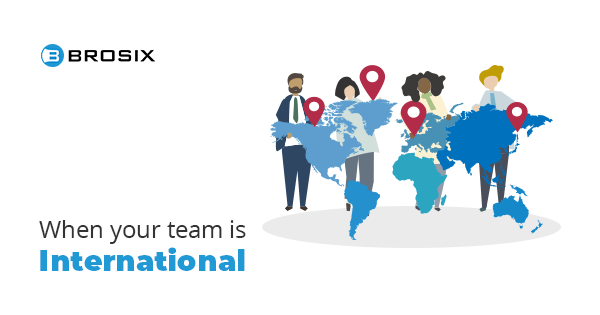 Boosting International Team Communication Means More Than IM
Managing any team is a challenge. When that team is global though, the challenge can seem insurmountable. There's time differences, cultural discrepancies, language barriers, and varying attitudes toward work and productivity – just to name a few – to contend with. Not to mention learning how to pronounce new names.
Managing and communicating and collaborating with international teams isn't an impossible task, though. You'll of course need to consider a few additional factors. But by having the right tools at your disposal, you can begin to shrink the distance that separates your teams, and even discover a few new productivity hacks.
To begin with, consider:
Your Organizational Structure
All enterprises need structure to be successful. But when your enterprise is operating internationally and teams are communication across time zones, the importance of structure is magnified.
Your enterprise's values, goals, objectives, and expectations must be clearly defined, as well as accessible, to all within the organization. Set these strategic priorities early and reinforce them often through clear communication channels. Having a clearly defined structure in place establishes consistency and makes growth more manageable. Additionally, it lays the foundation for trust – not only in leadership's ability to have a plan, but execute on it.
How You Communicate
For communication to be effective, you need to utilize efficient, reliable, and timely channels.
While phone and email are reliable, they aren't necessarily the most efficient means, especially when communication traverses time zones and large geographical distances.
These days, enterprise instant messaging must also be a part of your communication solution. Regardless of physical distance, it allows real-time communication to flourish. Conversations can end and then pick up where they left off and multiple team members can participate.
With international teams, it's especially important to keep in touch often. Remember that time differences can delay response times and progress, so it's vital you take that into consideration when you're sending messages.
Lastly, no matter how you choose to communicate, be particularly clear – include a clear goal or end result, rather than just relaying information.
The Technology at Your Disposal
When working with international teams, communication can be costly and time-consuming. Even if you have the resources to travel overseas, this burden can inhibit productivity and efficiency.
Whether your enterprise is well-establish, or you're just starting out, enterprise instant messengers offer a host of communication and collaboration tools.
When relaying information which is more effectively communicated through the human voice or visualization of facial features and expressions, Voice and Video Chat provide a more personalized means of keeping in touch. What's more, tools like Virtual Whiteboards, Co-browsing, and Screen Sharing enhance collaboration – shrinking distances to a more personal level. In many instances, collaboration tools can often be used in tandem with instant messaging.
The Cultural Equation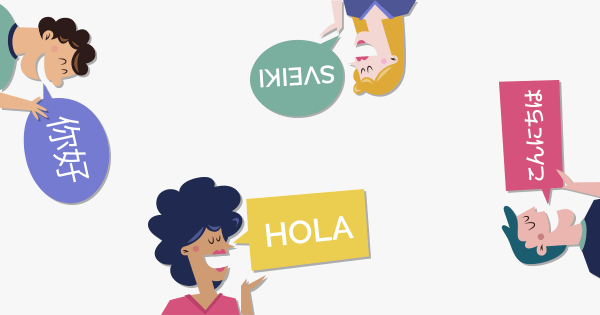 When managing international teams, the significance of culture should not be underestimated.
Work and productivity methods aren't universal. And humor doesn't necessarily travel well. By taking an open and adaptive approach, as well as some time to research culture and current events, you gain the ability to acknowledge local behaviors, respect them, and even learn from them.
When working cross-culturally, consider:
How to pronounce names
Social Norms
Language
Holidays
Labor and business-related laws, ethics, and practices
Personal privacy laws
Technology and connectivity issues
The Solution
When communicating and collaborating with or managing diverse teams spanning vast geographical distances, you need to leverage the right solution to mitigate the myriad complexities of communicating internationally.
Brosix Instant Messenger, for instance, can help you manage these challenges – bringing your team closer together and allowing you to accomplish more.
IM Brings You Closer
Utilizing instant messaging with your international teams helps reinforce organizational values, strengthen and streamline communication, and build better relationships.
For instance, you could
Transfer documents on internal policies, rules, and regulations utilizing unlimited size peer to peer file transfer; and then set up a chat room for questions and concerns regarding these processes
Set up a chat room for birthdays, anniversaries, or general news and information
Initiate a chat room for communication on cultural topics – social norms, food, language, and general cultural questions
Pair two international employees in different locations with each other; allowing them to collaborate on projects, but also to get to know each other and each other's culture
Instant messaging is an especially useful tool if an international team member is absent or ill – allowing you to adjust accordingly, as well as wish them a speedy recovery
Voice and Video Are Your Friend
With international teams, it's only natural that simple text chat and chat rooms won't always provide you the level of communication necessary to keep momentum going.
Wherever teams are located, Voice and Video Chat enable employees who don't share an office to communicate more personally, facilitate relationships, and collaborate directly.
Over voice or video chat you could more effectively:
Hold daily or weekly Scrum meetings
Communicate a presentation on strategic goals, objectives, or company values
Communicate monthly progress reports and updates
Conduct powerful brainstorming sessions on ad campaigns or product releases
Provide constructive and meaningful feedback
Importantly, you don't want to catch a remote employee or international team off guard, so be sure to communicate that a meeting will take place over voice or video chat.
Team Building Goes Global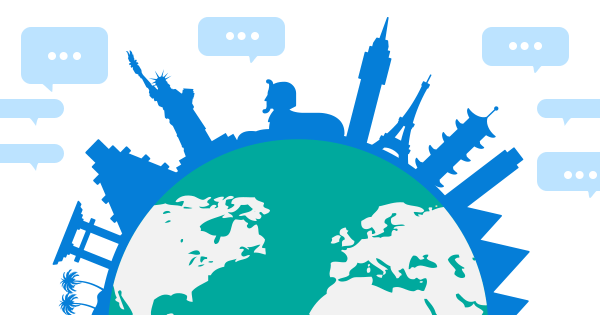 Not only are people inherently social, they're also curious. And these traits hold true regardless of the physical distance separating your teams. No, global team building isn't an oxymoron. It simply takes a bit more creativity to implement.
Utilizing video chat, you could:
Hold virtual cafe sessions with your international teams
Have each team choose a day where they can present something interesting about their culture to the other teams
Order meals that are native to each other's location and then share them over a virtual breakfast, lunch, or dinner
Check in with international teams near their holidays like Fourth of July, St. Patrick's Day, Boxing Day, Diwali, or Eid, for instance
As always, you'll simply need to factor into the equation dates and time differences.
Tools Help You Do More
As evidenced, an enterprise instant messenger's powerful communication capabilities boost team morale, momentum, and productivity in myriad ways, and irrespective of location. But what about collaboration?
Aside from the above-mentioned communication features, Brosix offers a number of accompanying tools to help you share information and data, enhance teamwork, and even relay problems.
With Screenshot and Screen-sharing, for instance, you could:
More efficiently hand over problems to an IT department or support specialist located abroad
Visually assist your remote colleague or international staff with configurations
Provide more concrete feedback on a website redesign or proofreading
Any by coupling a Virtual Whiteboard with voice or video chat, you can more effectively:
Collaborate on presentations
Create necessary graphs, charts, and diagrams
Visualize goal completion ratios, metrics, and KPIs
You could even use Co-browsing to:
Conduct research on buyer personas
Carry our competitor research
And a Broadcast Message can remind your team that:
Performance evaluations are upcoming
Your new product is ready for launch
The Final Word
When working with international teams, having an instant messenger to simplify communication simply isn't enough.
Rather, it's having the right solution and tools your disposal to mitigate the challenges of communicating and collaborating internationally.
By leveraging enterprise instant messaging to its maximum extent, you can mitigate the physical distance between teams, streamline work processes, and even boost morale and momentum.