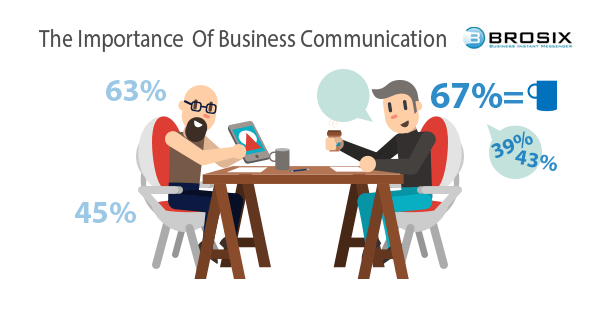 The Importance of Business Communication
Remote and distance work is on the rise due to further developments in communication technologies, market demands, and increasing employee preference. Despite the reported benefits of using social technology in the workplace many companies are still struggling to take full advantage of communication technology to fully engage their employees. Meanwhile, employee engagement continues to be a key aspect of overall productivity and satisfaction. In the infographic below we've outlined the latest statistics related to business communication in the remote work environment, suggesting ways in which organizations can both increase work flexibility and increase efficiency through communication technology.


Share the Infographic On Your Site
Please include attribution to https://www.brosix.com/ with this graphic.