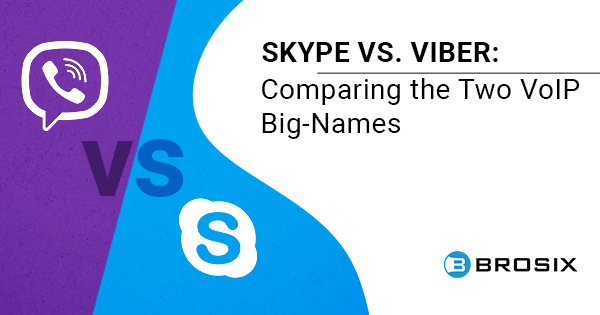 Skype vs Viber: Comparing the Two VoIP Big-Names
Skype and Viber have been battling it out in the Voice over Internet Protocol (VoIP) sector. Even though the Microsoft-owned Skype has been recognized as one of the pioneers of the VoIP industry, relative newcomers on the scene, such as Rakuten's Viber, have been able to shake up Skype's foundations as the dominant VoIP app.
Talking about VoIP software these days is hard without mentioning these two apps. Both Microsoft and Rakuten have invested a lot of time, effort, and energy into ensuring that they stay relevant on the ever-saturated market of VoIP apps in 2023. But, how do they compare? And, how are they (or are they at all) relevant in today's market?
Let's see how each of these two apps delivers on their promised features and if both of them still justify the big-name backings they have. 
What Is Skype?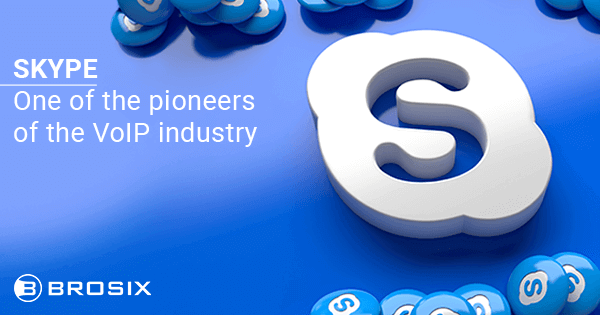 Skype is one of the pioneers of the VoIP industry. They are mostly known for their video call feature. Skype was founded back in 2003 and the original version of the app featured a peer-to-peer communication system. Today, it features a centralized Azure service system for the communication platform.
A Swede and a Dane, Niklas Zennström and Janus Friis, supported by a group of Estonian developers, released Skype in August 2003. Two years later, in September 2005, eBay acquired Skype for $2.6 billion from the Nords. Just four years later, in September 2009, a group of investors consisting of Silver Lake, Andreessen Horowitz, and the Canada Pension Plan Investment Board acquired 65% of Skype for $1.9 billion from eBay.
Ultimately, Microsoft bought Skype in May 2011 for $8.5 billion. Skype's headquarters are in Luxembourg. In 2016 and 2017, Microsoft redesigned Skype to look more like a business chat solution; Skype calling features were made less prominent in favor of chat features.
What Is Viber?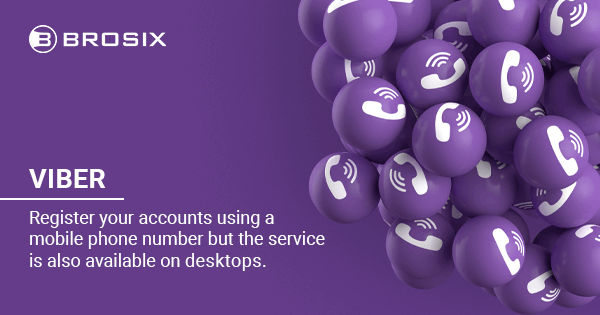 Viber free video calls and messages is a VoIP software that allows smartphone users to make free voice and video calls and share free instant messages. With over 1 billion users (mostly outside the U.S.), Viber is one of the key players on the market.
Viber users register their accounts using a mobile phone number but the service is also available on desktops without needing a connection to the registered mobile. Once synced with your mobile phone, Viber combs your contacts to find other Viber account users. For a fee, Viber allows you to subscribe to local numbers and call and receive calls and texts from non-Viber users.
It was developed in 2010 by an Israel-based company Viber Media, which was bought by Rakuten in 2014. In 2017, its corporate name became Rakuten Viber. Same as Skype, Viber is based in Luxembourg.
How Did We Compare These Two Apps?
Interface and user experience: a VoIP app needs to be intuitive and simple enough not to distract you from what you do — no matter if you use it to make business or personal calls. In this section, we will be comparing Skype and Viber based on the ease of finding certain features, making calls, receiving notifications, etc.
Video calling: video calls these days have become a crucial part of all communication — both business and personal — all over the world.

The audio and video quality

, how many people can participate, and certain other factors can make or break a VoIP app.
Business and chatting features: while Skype and Viber are commonly used for personal communication, there are companies and markets which need more advanced, enterprise-level features of the apps. In this section, we'll compare how many of such features Skype and Viber offer. We'll also take a look at how you can use the apps to send text messages, share files, coordinate teams, and work on projects together.
Here's the detailed comparison we put together:
Skype vs Viber: User Experience and Interface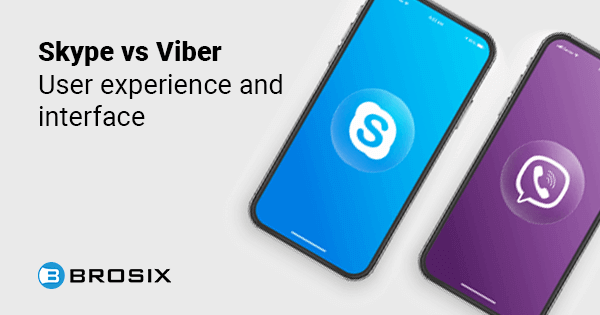 While both apps are available on desktops and mobile, if you look at their origins, you can see a difference. Skype is a desktop app first and foremost, while Viber is intended to be used on mobile devices. Since both apps are available on all major platforms, there isn't a clear winner between the two.
However, when you take a deeper look at how users interact with the app, the distinction becomes clearer. Both apps are easy and straightforward to install, but they work in very different ways.
On one hand, Skype requires a username and a password. The username is your unique identifier among the Skype network. If you want to place a call or chat with a person via Skype, you first need to ask them for their username. On the other hand, Viber doesn't require a password. Instead, Viber uses your mobile phone number as an identifier.
This distinction between the two apps exists because of their origin. Since Skype doesn't require a phone number, it is the clear winner here. Viber, which requires a mobile phone was initially a mobile-only app which means that if you are primarily a mobile user, you'll most likely find Viber more intuitive than Skype.
The interface of the two apps is quite similar, especially on desktop. You can find your chats on the left side, they take about one-third of the page, while the active chat takes the remaining two-thirds of the page.
The mobile interfaces are also quite similar. Both primarily feature a list of all your chats. Once you tap on a chat, you are presented with your messages and the ability to send files and make calls.
Skype and Viber: Video Calling
Video calls are very important both in Skype and Viber. Because Skype is one of the pioneers of video calling, one might believe that Skype is the clear winner here. However, the differences between the two are minor.
The video call quality is excellent on both platforms if you have a stable Internet connection. Occasionally, you might run into some issues on both apps — lag, audio cracks, and others. Skype allows users to have up to 100 participants in a call, while Viber's limit is 60 (59 + you).
Skype vs Viber: Business Features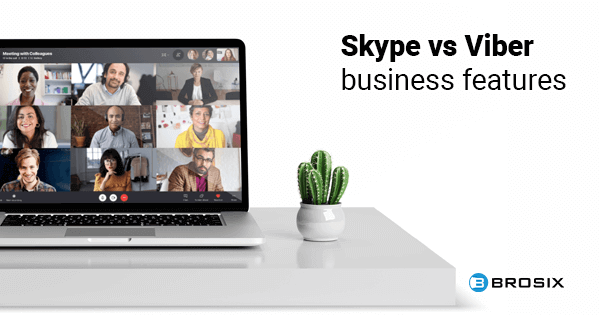 Skype has features that are more geared toward business users. One of those features is call recording, which is useful if you want to recall details of audio and video calls. Another interesting business feature — live subtitling — allows you to read the words being spoken, which is essential for those with a hearing impairment.
While Viber isn't primarily a business chat app, it offers a Viber for Business platform, which allows you to create marketing campaigns on Viber and target Viber users. If you want to use Viber for branding, a great way to do it is to create a branded sticker pack for your company.
Skype or Viber: Chatting Features
One of Skype's great chatting features is Skype chatting history which makes it easier to coordinate your team and work on projects using Skype because you can easily see your chatting history and find out any messages that you might have missed out.
On the other side, Viber leans more towards fun and friendly communication. For example, Viber allows you to spice up your Viber chatting with stickers and GIFs. You can also use Viber to create group chats and connect larger groups of people with a common interest, such as your family, club, or sports team.
Skype vs Viber: Pricing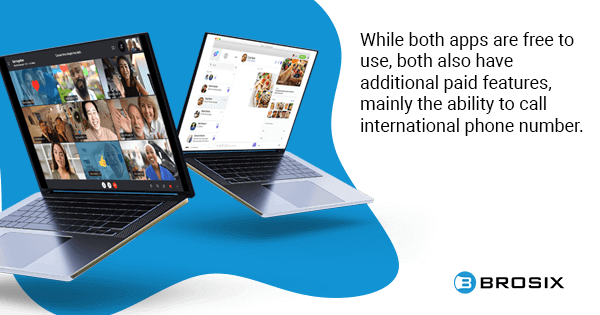 While both apps are free to use, both also have additional paid features, mainly the ability to call international phone numbers.
Skype offers a lot of different international call packages. There are country-specific and region-specific packages to choose from. For example, to call US numbers using Skype (both mobiles and landlines), you'll have to pay $2.54 per month. If you want to call numbers in the North American region, you will have to pay $5.94 per month. You can also buy Skype Credit to use for calls and SMS anywhere in the world. The most affordable plan starts at $5.00.
On the other hand, Viber offers country-specific and worldwide packages. If you want to call US numbers using Viber (landline and mobile), you will have to pay $1.99 per month. If you want to have the ability to call multiple countries at once, you have two options: World Credit and the monthly World plan. With World Credit, you get around 526 minutes for $9.99. The World plan includes unlimited minutes and costs $5.99 per month.
Brosix: A Business Messaging Alternative
Both Skype and Viber are solid alternatives to more popular business VoIP and messaging solutions.
However, if you need something more from your video call and messaging software, you'll hardly find it from Skype and Viber. If you need a better way to organize your employees, team or if you need a more efficient and simple messenger, Brosix may be what you're looking for.
Why Brosix?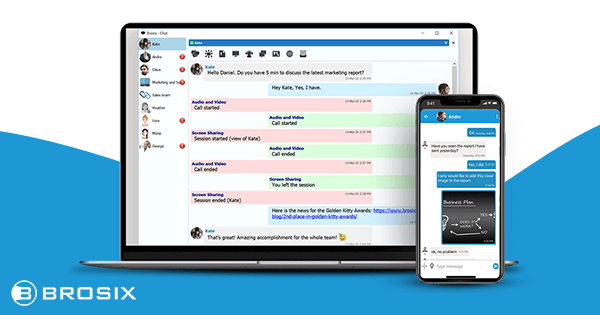 When you first take a look at Brosix, it looks like a regular chat app with basic functions. But when you look under its hood, you will find that it's one of the only team collaboration tools that deliver a streamlined communication experience with private video business meetings that help you improve your collaboration.
Total control over your communication
Brosix gives you total control over all aspects of your internal communication network — an essential feature for any business. You can quickly add users, set privileges, and customize features. With Brosix, you also have full access to user activity history, allowing you to keep track of login information, chat histories, and file transfers. All communication in Brosix is end-to-end encrypted, meaning you don't need to worry about your security.
Video communication features
Unlike other platforms, Brosix focuses on delivering an excellent chat experience that has the least distractions. For example, you can use Brosix for screen sharing and presenting your reports, research, or any other content to your colleagues. You can also use the whiteboard feature and create graphs and diagrams. All these features can be paired with the video chat feature, allowing you to tailor your communication experience to fit your needs even better.
Conclusion: Viber vs Skype
Both apps offer their own set of features and are available on all devices and platforms. Skype is a better choice for desktop computer users as it originated that way. On the other hand, Viber started as a mobile app, and it's best suited for mobile devices. Skype is focused on chatting with video and business features. Viber is more of a mobile- and family-friendly solution with fun features and end-to-end encryption.
However, if you find that both of these messengers are lacking advanced features, especially if you are looking for a more granular team chat app, collaboration, and admin control features, then you should consider Brosix. It offers the same high level of video and audio calls combined with a better and more secure team-oriented communication experience.
An all-in-one team communication platform with video and audio calls, Brosix helps you improve your teamwork with outstanding messaging, collaboration, and administrative features.