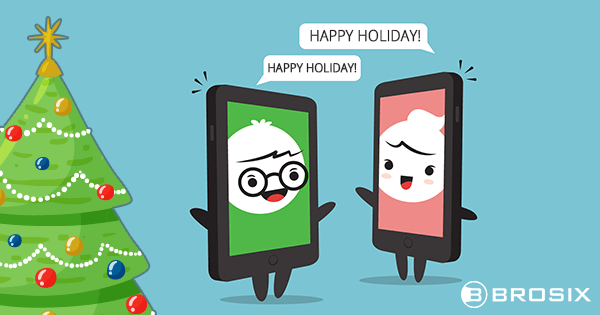 Use Instant Messaging to Stay in Touch Over the Holidays
November 23, 2017 Productivity



With so much hustle and bustle during the holidays, it can be easy to lose touch with co-workers, clients, and friends while they are on vacation or out of the office. However, many offices are slowly making the transition to a more mobile work environment, allowing for employees to stay connected and communicate in an efficient and productive manner.

Instant messaging is one of the many tools that employees can use to stay connected during the holiday season. This doesn't mean that you have to be available at all times, but it can go a long way in ensuring that you are available when need be – even when you are spending time out of the office and/or on the road.

If you are unsure of whether or not instant messaging is the right choice for your company, here are some of the many benefits:

How does all of that sound to you? With the holiday season closing in, you don't want to wait any longer to learn more about the best way to use an instant messenger during this time of the year.

Adding to this, it's imperative that you think long and hard about which application is best for you and your company. Brosix, for example, is one of the most powerful enterprise instant messaging applications.

With this application powering the communication needs of your workforce, you can be rest assured that everyone will be able to stay in touch during the holidays.
Opportunities to Use an IM During the Holiday Season
Are you struggling to understand when an IM could come into play during the holiday season? Are you worried that you won't be able to use this communication tool to stay in touch with your team?
You are not alone. Anyone who doesn't have much experience with an IM may wonder what it can do for them during the holidays.
Here are some examples of when this makes sense:
If you are traveling with your family for the holidays, you may still need to keep in touch with your team. Since you don't want to spend too much time on the phone, it makes sense to use an IM application.
If you are allowing your employees to work from home over the holiday break. Since you don't want people to lose touch, you should make sure every employee has access to the instant messenger you choose.
If you need to conduct high-end business from the road. For instance, you may need to do more than chat with coworkers. You may also need to share files and your screen. This is where an IM can really help.
Now do you see some of the many ways that an instant messenger can come in handy over the holidays?
Conclusion
You should no longer wonder if an IM could help you stay in touch during the holiday season. It should now be clear that this is something you can use to your advantage.
Just remember this: the holidays will be here before you know it. If you don't begin your search for an instant messenger today, you could end up waiting too long to get the right technology in place.
What are your thoughts on instant messaging as a method of communicating during the holidays? Is this something your company has used in the past? Are you interested in using this technology this year? Share your personal thoughts, experiences, and feedback in the comment section below.