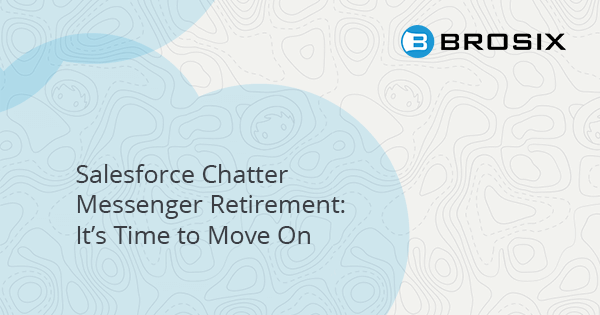 Salesforce Chatter Messenger Retirement: It's Time to Move On
For many years, loyal Salesforce users have relied on its Chatter Messenger to communicate with others.
Despite the fact that it was a powerful and useful tool for millions, Salesforce has decided to retire it once and for all (effective March 20, 2018) to focus its development efforts on other services geared more toward the overall user experience.
If you previously used Salesforce Chatter Messenger, you'll notice all of the following (courtesy of the Salesforce knowledge base):
Chatter Messenger will become unavailable for Salesforce admins to enable again, as the enablement will be removed from Setup and Chat Settings.
The chat client (Chat Now icon) will no longer be available when users login, and for users already logged in, such users will not be able to send any messages and the chat client will disappear when users navigate to another page.
End-users will not be able to use Chatter Messenger
End-users will not be able to access past data from Chatter Messenger
What's Next for Users?
It's easy for Salesforce to do away with this tool and assume that its users will find an alternative. Of course, this is easier said than done.
At this time, Salesforce does not have any plans on replacing Chatter Messenger with another communication tool.
Instead, the company is suggesting the following:
"We encourage you to migrate to Skype for Salesforce which integrates Salesforce and Skype for Business, so your sales and service reps can send and receive instant messages and see colleagues' availability without leaving Salesforce."
Although this will work for some users, it goes without saying that Skype falls short in a number of key areas.
Brosix as an Alternative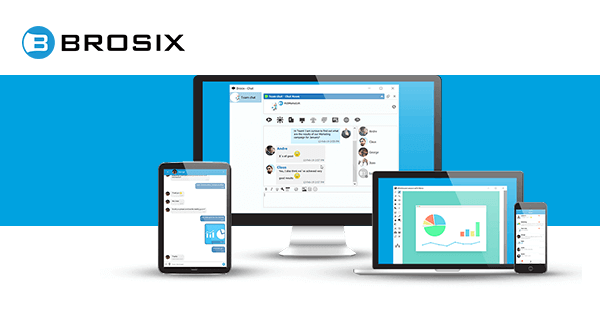 At this point, you already know that Salesforce Chatter Messenger is no longer an option. You also know that Skype for Salesforce may not have all the features and tools that you have come to expect (and lean on).
This is where Brosix comes into play. There are many benefits of using Brosix, which is why so many current Salesforce users are relying on this enterprise IM to communicate in a safe and efficient manner. Consider the following:
Text chat. Simply put, you can send and receive encrypted messages to all your contacts.
Voice and video chat. Do you need to take your communication to the next level? With voice and video chat you can connect in a more personal manner, even if the person is on the other side of the world.
Chat rooms. There are times when you need to communicate with more than one person at the same time. Rather than arrange an in person meeting or jump on a conference call, you can setup a chat room to hold a real-time meeting with as many people as necessary.
Unlimited size file transfer. As a sales professional, you know that sending large files is a big part of your job. With Brosix, there is no limit on the size of the file you can send.
Co-browsing. Are you looking for a better way to share important information with a key contact? With co-browsing, you can share your computer with anyone else in your network.
Don't Panic, You Have Options
When Salesforce Chatter Messenger finally came to an end millions of sales professionals didn't know what to do. For many years, they relied on this tool to communicate and share information.
Unfortunately, Salesforce Chatter Messenger shutdown at the end of March and there is no reason to believe that the company will change its approach in the future.
Rather than panic, now's the time to find the best alternative. And for many, Brosix fits this mold. With a dedication to security and advanced communication features, it's perfect for all types of sales professionals.