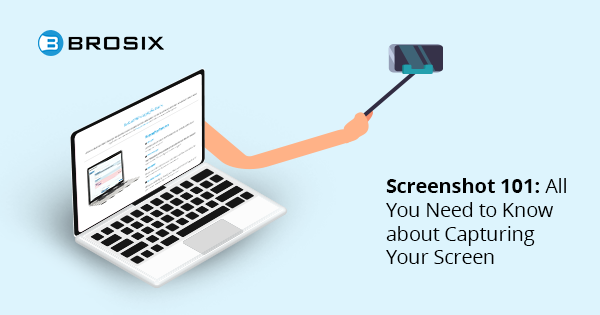 Screenshot 101: All You Need to Know about Capturing Your Screen
Business instant messaging has become a preferred method of internal communication for companies and organizations all over. But not just for its ability to provide an efficient channel for real-time communication. Enterprise Instant Messaging platforms often include a rich set of tools and features to boost team collaboration, as well.
One such feature is Screenshot – helping you not only get more done more quickly and efficiently, but also streamline internal processes; maximizing both productivity and performance in the workplace.
If you've ever wondered why a screen capturing feature is necessary and how and when you can use it, or you just want to learn a few new tips, read on and learn all you need to know about Screenshot.
What is Screenshot?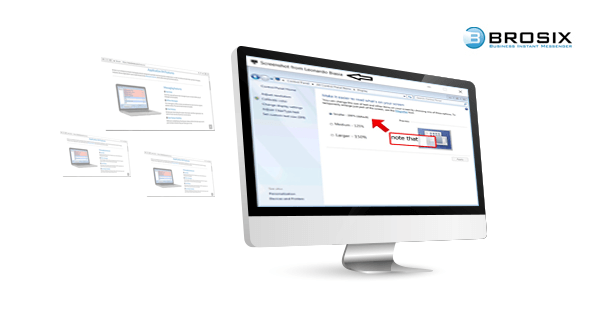 Screenshot is the ability to capture your screen as an image which shows the contents of your computer or device display – a screenshot. This way you're able to preserve what you see exactly as you're seeing it, to either share with others or reference for later use. Screenshots themselves act as a sort of digital evidence – a way of proving to others that what you're seeing, you're actually seeing.
Great. But Why Is This Necessary?
Screenshots have been around for a while and individuals have learned to utilize them in a number of clever ways. For example, students use them to capture lecture notes to use for self-study at a later time. Social media users, on the other hand, take screenshots of funny or ridiculous comments or things they're reading, and then share them with friends or repost them.
Unsurprisingly, screenshots are incredibly helpful in the workplace, too – making it much easier to relay information that may be difficult or time-consuming to explain with words. For instance, let's say you're trying to configure your computer or install new software when you get an error message. A quick screenshot sent to your IT department is much more efficient than either texting a description or calling and trying to describe a problem which you may not understand to begin with.
Sounds Intriguing. So How Can a Screenshot Help Me?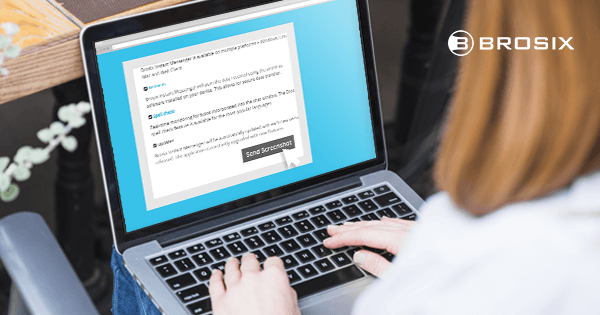 Whether you're part of a remote team or working from the next desk over, screenshots come in handy in a variety of instances in the modern workplace. Moreover, they help you streamline many internal processes to enhance workplace productivity and performance. For instance, a simple screenshot can:
Boost teamwork – Let's say you're proofreading a website redesign, for example. Or maybe your coworker just wants some input or feedback on the layout, structure, or font choice. Rather than composing a lengthy document or email and writing out each issue, screenshots allow you to highlight the exact page where a mistake or issue exists. And often you can add comments or suggestions to the image itself, helping your colleague(s) more quickly and efficiently locate and correct issues.
Better demonstrate the how-to – They say a picture's worth a thousand words. But if you've ever tried without a visual to explain to someone how to do something, you know it doesn't take 1000 words to confuse them. A screenshot, though, allows you to show exactly what you mean. That means less time explaining, less confusion, and a better chance you'll be understood. What's more, by sending a screenshot, the recipient can save the image and reference it for later use.
Show exactly what's going on – There's nothing more frustrating than dealing with bugs or error messages. You contact IT or Web Support, but how do you explain something which you yourself don't understand? In such instances, you're often asked for a screenshot, in fact. Factor in your device, operating system, or browser, and this image provides the individual on the other end vital information in order to more effectively help you solve the problem.
Minimize clutter – Clutter can be a major hindrance to efficiency and productivity. And screenshots can actually help you minimize it. When purchasing services or items online, capturing a screenshot and then sending it to a supervisor or accounting department can be helpful for recording purposes. It'll also cut down on printing, as the recipient can file the image electronically rather than printing it.
Is There Anything Else I Should Know?
Actually, yes. Besides being incredibly handy and helping you get more done more quickly and efficiently, screenshots are incredibly easy to take, and you can use them in tandem with a host of other team communication tools.
And with Brosix Instant Messenger, for example, a screenshot can be executed in two easy steps. Simply select a name from your contact list or chat window, and then click the "Screenshot" icon to the right of your contact list. You can crop the screenshot, add symbols and text, as well as underline and magnify elements of the image. Screenshots can be sent by way of text chat or a chat room and then discussed in real time via those channels, or via a voice or video call – especially useful for remote teams.
Give it a try! By adding screenshots to your team communication repertoire, we're betting you'll see firsthand more efficient and effective internal processes, enhanced demonstrations and explanations, and a boost in collaboration.